Rescue organisation name: Evesham Greyhound and Lurcher Rescue
Rescue contact details/website address:
www.lurcher.org.uk/
Does the animal have rescue back up?: Yes
Current location:
Photo(s):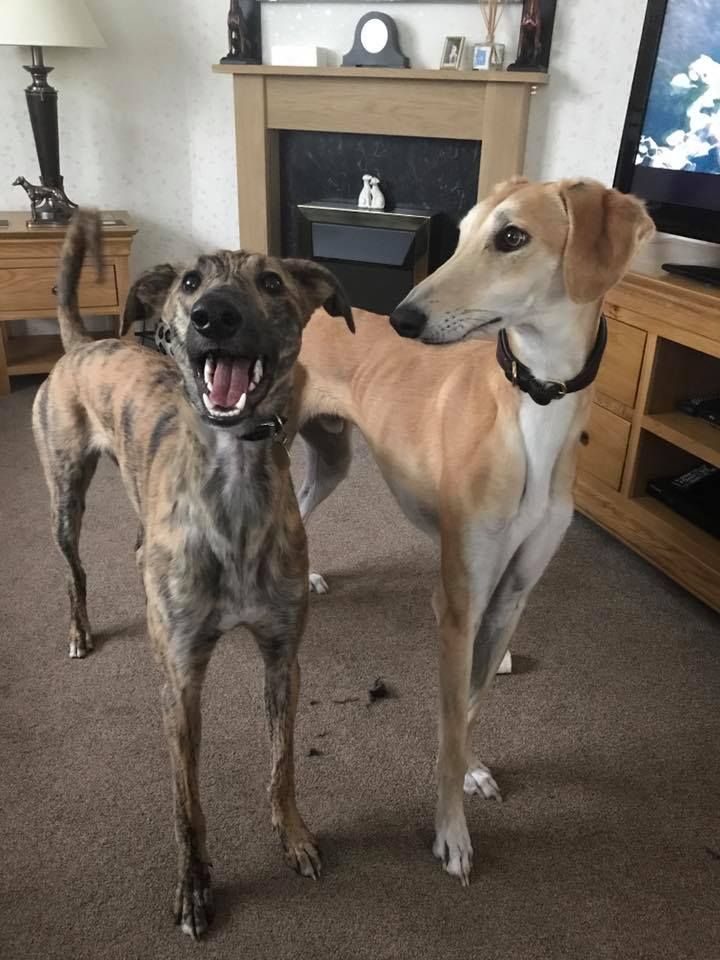 Number of animals: 1
Type/Breed/Variety: Lurcher
Name(s): Benji
Sex: Male
Age(s): Approx 12months
Colours: Brindle
Neutered: Yes
De-flea'ed: Yes
Wormed: Yes
Vaccinated: Yes
Reason for rehoming:
Temperament: a little wary of new people, good with other dogs
Medical problems: Non
Has the animal been assessed: Yes
Is transport available: N/A
Can the group be split (if applicable): N/A
Other information (optional): Beautiful Benji is just under 12 months old...he hasn't been with Evesham Greyhound and Lurcher Rescue very long but has settled in perfectly with all the resident dogs...big and small!
He can be a little wary of new people but soon comes round when he gets to know them. He is house trained and sleeps well in his crate at night, he enjoys his food and doesn't mind travelling in the car, he had a fabulous time running around in a secure field with the other dogs and even found time for a mud bath!!
He does like the company of other dogs but also seems happy playing and exploring the garden on his own...for more information on this fabulous dog please contact Pip or Linda
Pip 01386 853971 ~ Weekdays after 5pm/Weekends anytime
Linda 0121 2584510 ~ Weekdays 4pm-10pm/Weekends if available