Rescue organisation name: Evesham Greyhound and Lurcher Rescue
Rescue contact details/website address:
www.lurcher.org.uk/
Does the animal have rescue back up?: Yes
Current location: Worcestershire
Photo(s):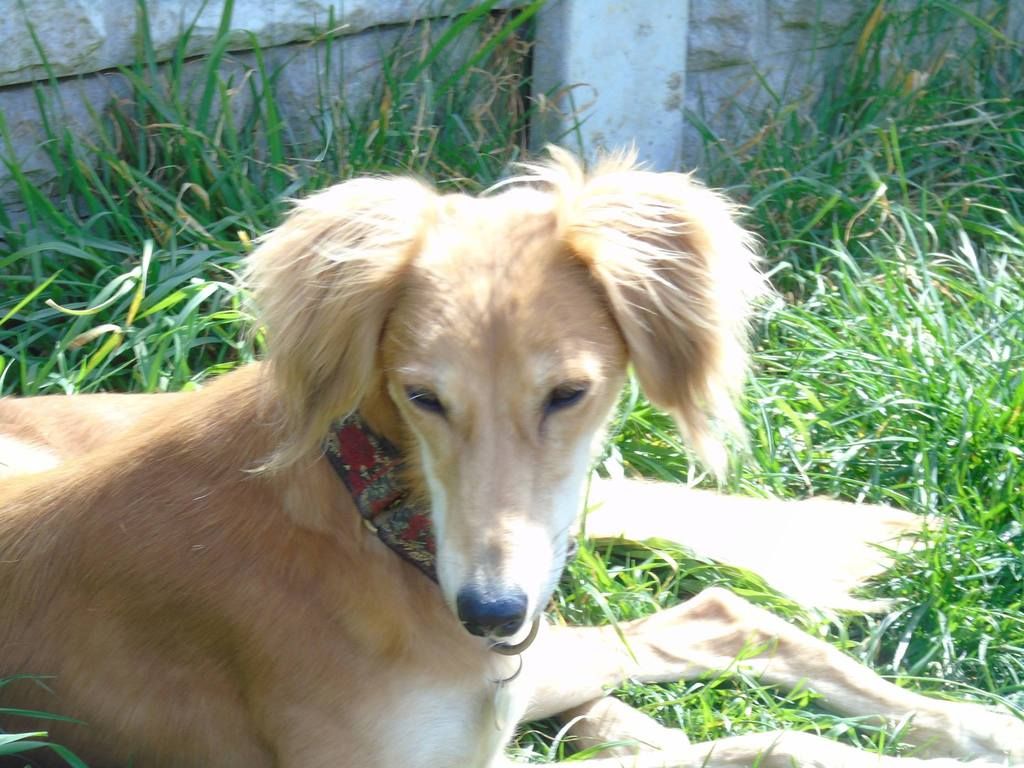 Number of animals: 1
Type/Breed/Variety: Saluki X
Name(s): Ayana
Sex: Female
Age(s): Approx 9 months
Colours: Fawn/cream
Neutered: Yes
De-flea'ed:Yes
Wormed: Yes
Vaccinated: Yes
Reason for rehoming: found as stray
Temperament: Playful, loving good with other dogs
Medical problems: when found she had a badly broken leg that required surgery
Has the animal been assessed: Yes
Is transport available: N/A
Can the group be split (if applicable): N/A
Other information (optional): The very pretty Ayana is around 9 months old, she arrived at Evesham Greyhound and Lurcher Rescue with a badly broken leg, this of course resulted in her needing an operation to have a plate inserted to help the leg heal.
We had great news at the end of last month from our vet who had taken follow up X-rays saying that she was now ready for rehoming, she was spayed at the same time as her X-rays and has now recovered from this.
Her assessment has shown her to be a playful loving girl who seems to be good with the other dogs. If you would like to know more please give Pip or Linda a call.
Pip 01386 853971 ~ Weekdays after 5pm/Weekends anytime
Linda 0121 2584510 ~ Weekdays 4pm-10pm/Weekends if available