Rescue organisation name: Goodward Dog Rescue
Rescue contact details/website address: Tel: 01903 248544 or 01279 656633
Does the animal have rescue back up?: Yes
Current location: Bishop Stortford
Photo(s):
Number of animals: 1
Type/Breed/Variety: Mastiff cross labrador
Name(s): Ruby
Sex: Female
Age(s): 9 / 10 months
Colours: Brindle
Neutered: Not yet on vet's recommendation - Will be spayed at our cost mid April
De-flea'ed: Yes
Wormed: Yes
Vaccinated: Yes
Reason for rehoming: Unclaimed stray
Temperament: Good with people and dogs. Possibly cat friendly.
Medical problems: None
Has the animal been assessed: Yes
Is transport available: No
Can the group be split (if applicable): Not applicable
Other information (optional):
Ruby came to us just after Christmas as an unclaimed stray. We think she's a mastiff cross labrador and is approximately 9 / 10 months old. She is currently in Bishops Stortford.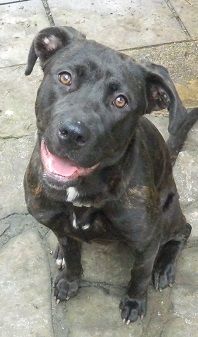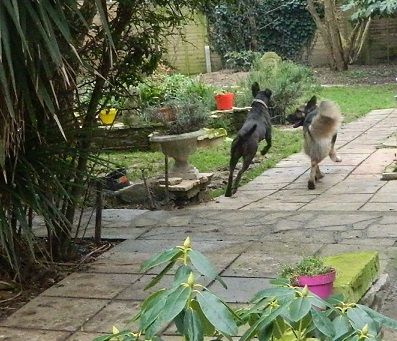 She has been in foster with us, living with other rescue dogs and is very dog friendly. We have also found her to be friendly, loving and playful.
Ruby has made lots of dog friends here and would be an ideal playmate for an active neutered male of a similar size.
She really enjoys meeting new dogs out and about and encouraging them to play with her.
Ruby would do equally as a single dog as someone's loyal companion.
In a home environment, Ruby is well behaved. She likes to be in your company and follow you around but is not over-demanding for attention.
Ruby can also be left for a couple of hours at a time as long as she has something suitable to chew to occupy her.
She walks well on the lead wearing a halti / gentle leader and can be let off the lead in a secure area. (Ongoing training with her recall is recommended as she can get a little distracted.)
She learns quickly, enjoys her food and is happy to follow commands for a treat.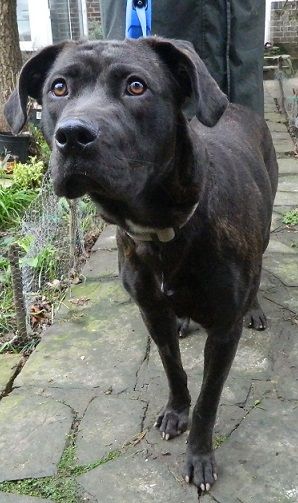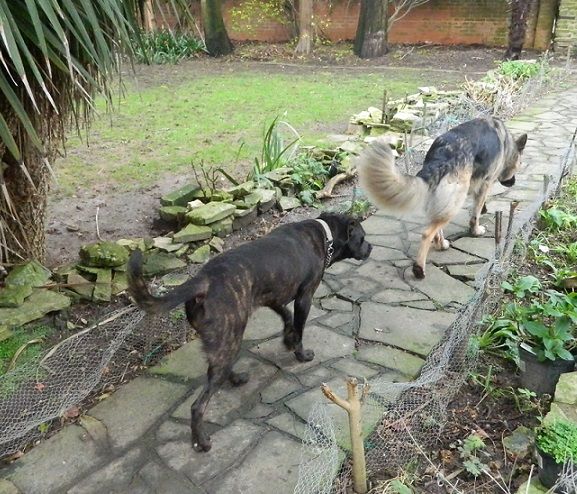 Ruby knows her name, follows commands to sit and stay and enjoys playing ball and is gentle when you take toys away from her.
She is also a good watch dog and will alert you to new people coming to the door or passing by but is sociable towards people not known to her.
She travels extremely well in a car uncrated.
Ruby can be rehomed to a family with older children 8+ years as she is trustworthy, sweet-tempered and gentle, but we would not recommend her to anyone unsteady on their feet.
She would need a secure garden with fencing, at least 5 and half feet high.
Ruby may, possibly, be able to live with a confident cat.
Ruby will be spayed, as advised by our vet, in April, at our cost and as part of the adoption agreement. She is fully vaccinated, vet checked and is micro-chipped.
Home check and donation apply. We also request updates during adoption.