Rescue organisation name: Goodward Dog Rescue
Rescue contact details/website address: Tel: 01903 248544
Does the animal have rescue back up?: Yes
Current location: Chichester, West Sussex
Photo(s):
Number of animals: 1
Name(s): Galaxy
Breed: Crossbreed - staffy / pointer / lurcher ?
Sex: Neutered male
Age(s): 3 years old
Colours: Brindle
Neutered: Yes
De-flea'ed: Yes
Wormed: Yes
Vaccinated: Yes
Reason for rehoming: Unclaimed stray
Temperament: Very affectionate
Medical problems: No
Has the animal been assessed: Yes
Is transport available: No
Can the group be split (if applicable): N A
Other information (optional):
Galaxy is a brindle crossbreed approximately 3 years old who is full of love and mischief and has an unusual personality!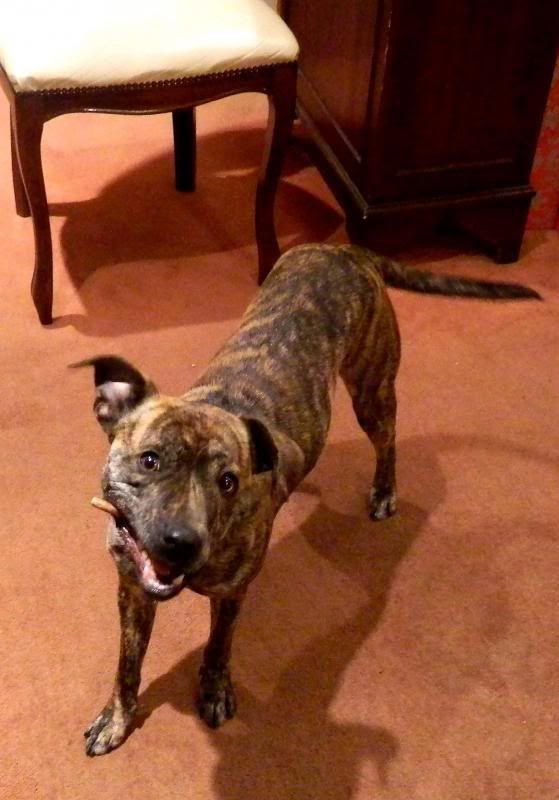 He is a favourite playmate with the larger males in the dog group.
Galaxy can't be left off the lead or allowed to be let loose in a garden with shrubs or trees as he uproots them or rearranges them. He also likes to pounce on twigs or logs and act like a wood shredding machine.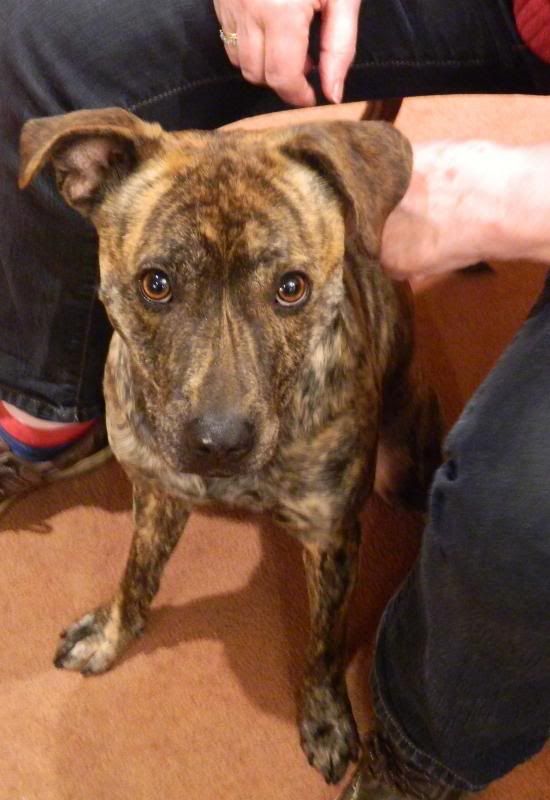 Galaxy's other pastimes are chasing anything that flies or lives in trees.
Galaxy is very friendly and particularly loving towards young, male hoodies and buskers. However, if you are a smoker or are an older man wearing a hat, Galaxy likes to have a good bark at you.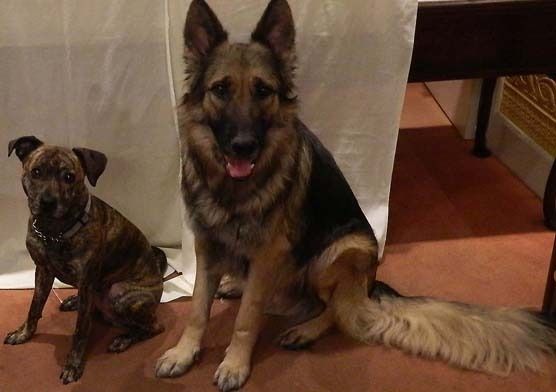 He can sometimes walk well on a harness, other times not.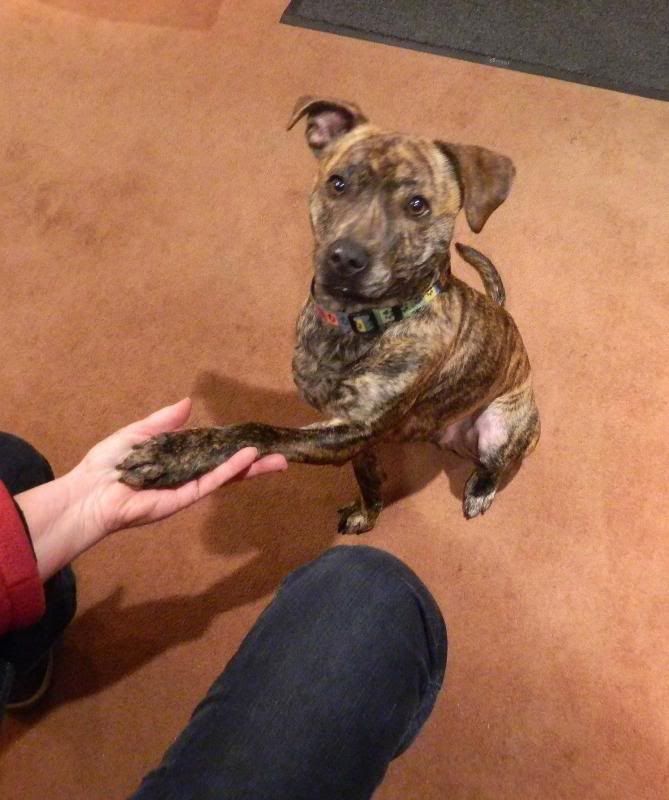 He can sometimes be vocal towards unknown dogs if he thinks they may be a threat.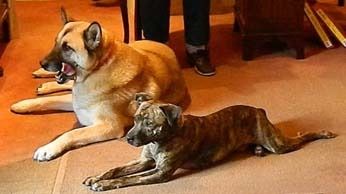 If you are still reading this, Galaxy is usually very obedient, except of course when he sees a tree. He travels well in the car and likes to rest his head on the driver's shoulder or lick the top of passengers' heads.
He is well-behaved and undemanding in the home, enjoying many hours sleeping with his legs in the air.
He's kind to the resident cat but that's probably because she won't run.
Galaxy can live with other dogs, possibly a confident cat. He needs a home with a secure garden without any trees or bushes and he can be rehomed to a family with older children 8 years plus.
He is looking for an experienced home who will involve him in activities such as agility and find fun, positive ways to deal with his obsession with branches. I am sure there are people who will also cherish his very loveable, quirky personality as much as I do, his fosterer. I can also say Galaxy a joy to have in the home as he is cheerful and affectionate.
Galaxy is currrently in foster with us near Chichester, West Sussex.
For further information about this loveable, happy dog, please contact us on the above number.
A home visit and donation apply as well as request regular updates on adoption please.