Contact/organisation details:
Primrose Mouse Rescue
Does the animal have rescue back up?: Yes
Location: Annesley Woodhouse, Nottinghamshire
Number of animals: 3
Type/Breed/Variety: Fancy Mice
Sex: Female
Age(s): Approx 5-6 months
Name(s): Cashew, Pecan, Walnut
Colours: Brown & white, Black tan
Neutered: No
Reason for rehoming: Unwanted pets
Temperament: Active, but quite easy to handle. They love their wheel and all get along well together. Walnut (the black tan) is a little more outgoing than the other two, but generally all three are quite laid back.
Medical problems: None
Will the group be split (if applicable): Would prefer not, but they could join other females or neutered males.
Transport available: Possibly, if adopted locally (Notts or Derbys)
Other: We understand these girls were originally from a pet shop, but their new owner got bored with them. They were rescued by someone local to us, then transferred into our care. Walnut had a respiratory condition on arrival, but this has cleared up with antibiotics.
Please contact us on
primroserescue@gmail.com
for more information.
CASHEW
PECAN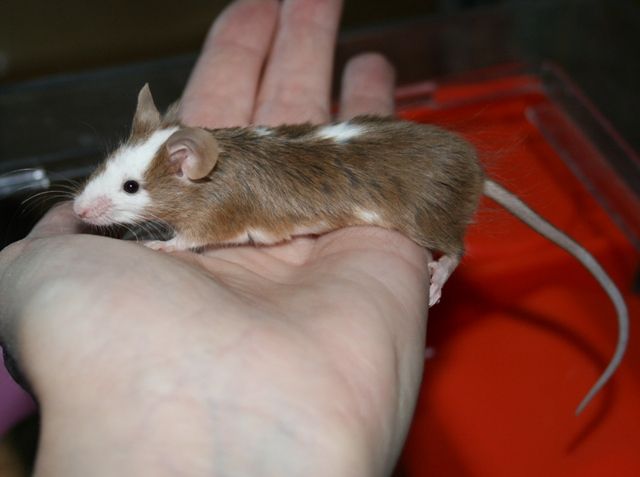 WALNUT