Contact/organisation details: [NOTE]Tip: You can also add your web address here to increase the chance of people clicking through to find out more
http://nrboxerrescue.com/
Does the animal have rescue back up?: yes
Location: Hampshire
Photo(s):
Number of animals: 1
Type/Breed/Variety: boxer
Name(s): Sasha
Sex: female
Age(s): 8
Colours: red
Neutered: yes
De-flea'ed: yes
Wormed: yes
Vaccinated: yes
Reason for rehoming: Family emigrated and sadly could not take Sasha with them
Temperament: Very family orientated girl lovely friendly girly
Medical problems: none know
Has the animal been assessed: yes
Is transport available: no
Can the group be split (if applicable): na
Other information (optional): Sasha is a lovely red and white 8 year old female boxer. Sasha is neutered vaccinated and micro chipped. Sasha has come to NRBR due to her family emigrating and were advised by a vet that it may be too much for her to move aboard so made the heart breaking decision to rehome her in the UK
Sasha loves children and is good with cats. Sasha is ok with other dogs when out and about so with careful introductions may be able to live with another calm dog.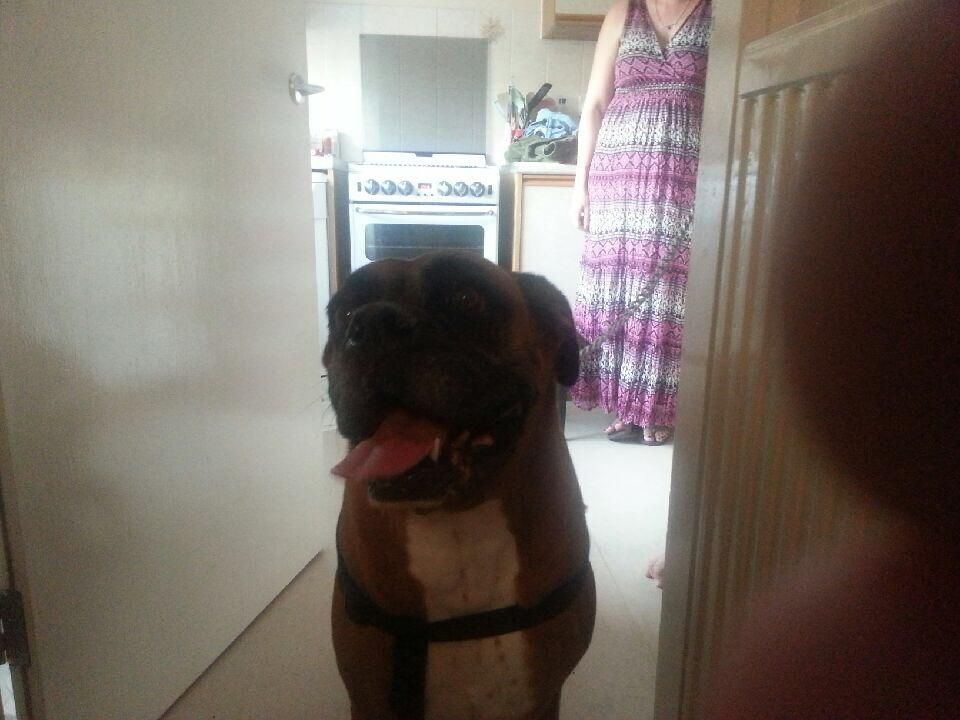 Here's a few words from Sasha:
Hello my lovelies
My Names Sasha
Im a spring chicken at only 8 years young
The reason im in rescue you ask? Well sadly my folks had to moved abroad and the vet advised them i was too old to travel all that way....so they did the right thing by me and contacted boxer rescue.....
So the new chapter of my life starts here!?
I would like someone to love me, walk me, care for me and feed me.
In return i promise unconditional love, loyalty and lots of boxer snuggles and kisses.
Please don't overlook me cos I'm an oldie!
Im only 8 and i still think I'm a pup ok i am biased but I'm also a bit adorable.
Think you can offer me a home? Please get in touch today!
Love from Sasha xxx
Sasha is doing really well in her foster home this is what foster mum tells us:
Hi all just an update on sasha
She has settled really well now and seems to be loving her new temp home with us here.
Shes been fab with my little boy and me now call them the ginger twins lol. They are inseparable. She loves her cuddles and if she thinks your not looking she'll be straight up on the sofa/bed looking for snuggles.
She walks lovely on a collar but can drag you around on the harness so we dont use that unless we r going out on a long walk but she is getting much better.
Shes such a lovely girl and slowly inching off that excess weight shes really doing well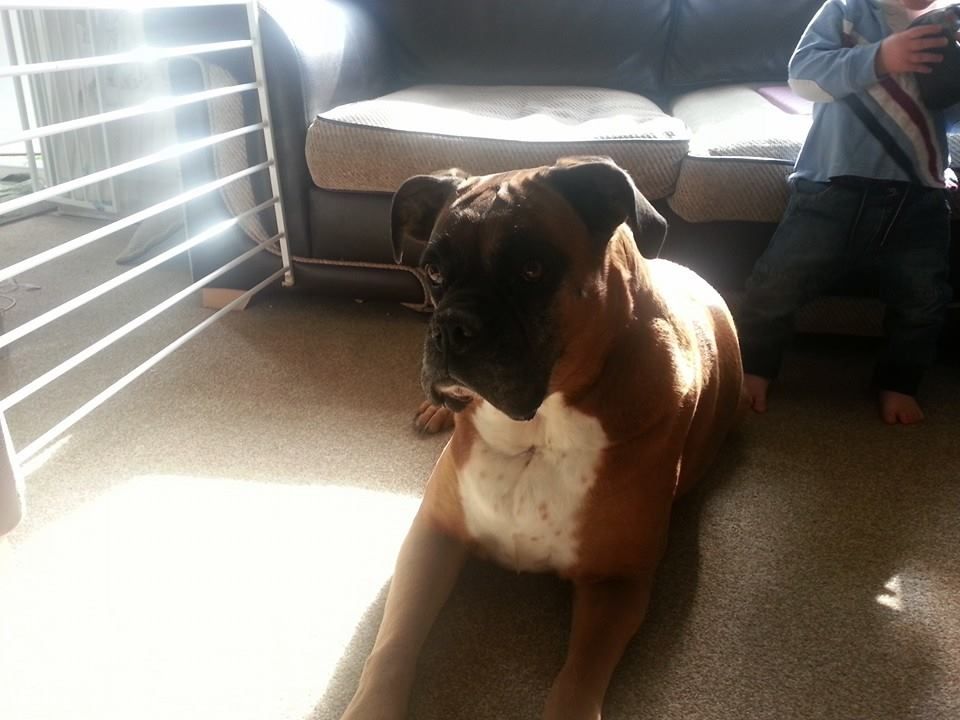 Sasha has been on a sleep over with Paula and has made some new friends