Contact/organisation details: [NOTE]Tip: You can also add your web address here to increase the chance of people clicking through to find out more
http://nrboxerrescue.com/
Does the animal have rescue back up?: yes
Location: Blackburn
Photo(s):
Number of animals: 1
Type/Breed/Variety: boxer
Name(s): Deisel
Sex: male
Age(s): 12
Colours: brindle and white
Neutered: yes
De-flea'ed: yes
Wormed: yes
Vaccinated: yes
Reason for rehoming: Change of circumstances
Temperament: great with people and children
Medical problems: none known
Has the animal been assessed: yes
Is transport available: no
Can the group be split (if applicable): na
Other information (optional): Diesel is an 12 year old male brindle boxer, Diesel is a lovely older boy who has found himself in need of rescue. Diesel is great with people and children of all ages. Diesel can be a bit choosey with his doggy friends but is living quite happily with a female boxer. Even though Diesel is 12 he is young at heart and loves to play and to go on lovely walks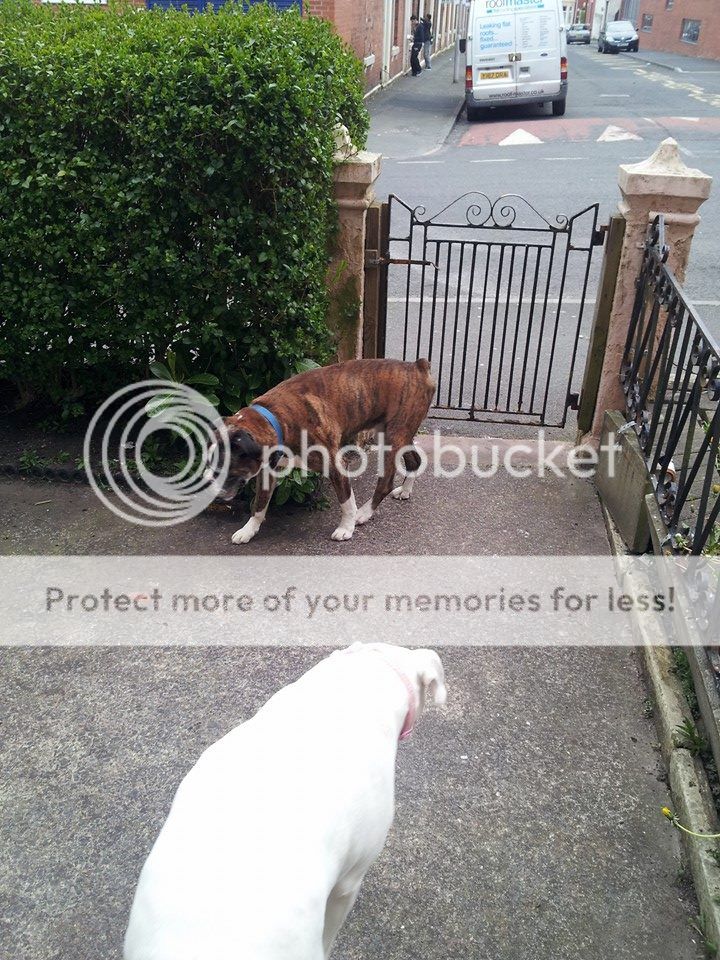 When Diesel came to nrbr it was thought that he would not be able to live with other dogs but he is currently on foster with a female boxer so we feel he could live with a calm female dog and someone who will give him the time he needs to settle in, he would also be happy as an only dog. Here's what foster mum has to say:
Well here I am out on a nice walk with my foster mum and mia who is 5 years old . Well today I was thinking it was fun to grab my lead and pull it about a bit just as she was trying to take a photo of me hehe lol but she got there in the end as you can see by the ones she took well time to go for a wonder then for a kip after the walk ill tell u more soon bye bye slobber slobber xx
Diesel is being a star in his foster home he gets on well with the dog he is living with and the cat he might be an older gent but he is still loving his toys and his walks Hug''''
Diesal is doing really great in his foster home where he is living with a female boxer..
Diesal enjoying a lolly
with his foster sis