Contact/organisation details:
Primrose Mouse Rescue
Does the animal have rescue back up?: Yes
Location: Annesley Woodhouse, Nottinghamshire
Number of animals: 6
Type/Breed/Variety: Fancy Mice
Sex: Male
Age(s): Born Dec 13
Name(s): Clarence, Floyd, Jarvis, McKenzie, Seymour, Stanley
Colours: Black (white face), Champagne, Grey & White, Black & White x 2, Grey/silver
Neutered: Yes
Reason for rehoming: Handed in with parents as owner no longer wanted them.
Temperament: Active and playful. All very friendly and should mix well with other mice. Should hand tame easily with a bit of one to one attention.
Medical problems: None known.
Will the group be split (if applicable): Yes, into pairs or two groups of three.
Transport available: Possibly, if adopted locally (Notts or Derbys)
Other: These boys have been neutered for a few months now so can join other mice. Please contact us on
primroserescue@gmail.com
for more information.
Here's a recent
video
of the boys enjoying their new teepee :)
Clarence (mostly black) & McKenzie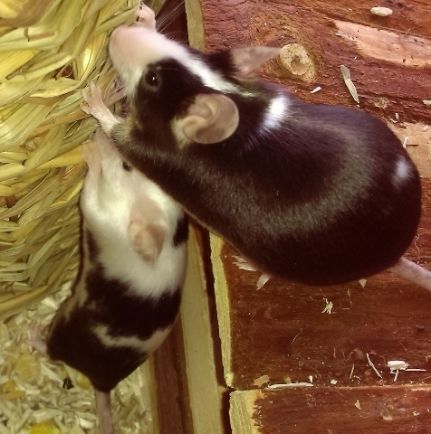 Left to right - Seymour, Floyd & Clarence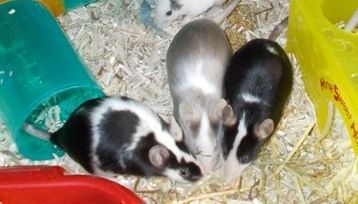 Jarvis
Stanley