Contact/organisation details:
TLDR
Does the animal have rescue back up?: Yes
Location: Kingstanding, Birmingham
Number of animals: 1
Type/Breed/Variety: JRT
Sex: Male
Age(s): 2-3 yrs
Name(s): Scooby
Colours: Black and White
Neutered: Yes
De-flea'ed: Yes
Wormed: Yes
Vaccinated: Yes
Reason for rehoming: Came to the rescue on the closure of another sanctuary
Temperament: Placid, friendly and easy going
Medical problems: None known
Neutering - Is neutered
Has the animal been assessed?: Yes in a foster home
Transport available: Our adoption process expects prospective new owners to meet the dog in the foster home after all relevant checks have been carried out
Other information (optional): Scooby is not a typical terrier. He is a placid and calm boy who loves belly rubs and snuggling up. He would make a fantastic companion dog for a quiet home.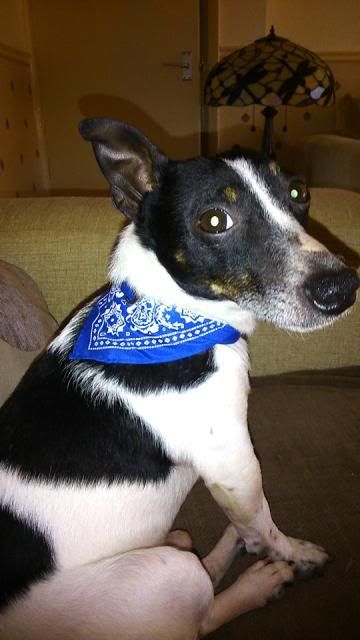 To read Scooby's full details please visit his thread on our forum
HERE
Thank you XX