Contact/organisation details: K9-Lifesavers uk
http://k9-lifesavers.co.uk/
Does the animal have rescue back up?: Yes
Location: Worcestershire
Number of groups:
(repeat the following for each group)
Group:
Number of animals: 1
Type/Breed/Variety: Poodle X
Sex: female
Age(s): Young
Name(s): Brambles
Colours: Grey/Blue
Neutered: Yes
De-flea'ed: Yes
Wormed: Yes
Vaccinated: Yes
Reason for rehoming: One of our Rescue girls
Temperament: Brilliant
Medical problems: none
Neutering – Where applicable, animals should be neutered unless for medical reasons. Can this be guaranteed?: yes
Will the group be split (if applicable):
Has the animal been assessed?:yes
Transport available: Need to do a meet and Greet
Other:
BRAMBLES
This is one of Brambles photos that was taken in the pound. Brambles was brought in as a stray dog. He/she had to do 7 days waiting for an owner. Though we were lucky we managed to get this little baby out before as was suffering dearly. Brambles at this point we had no idea what sex or breed, all we knew is that we had to get him/her out as fast as we can.
The next photos will take you through the next stag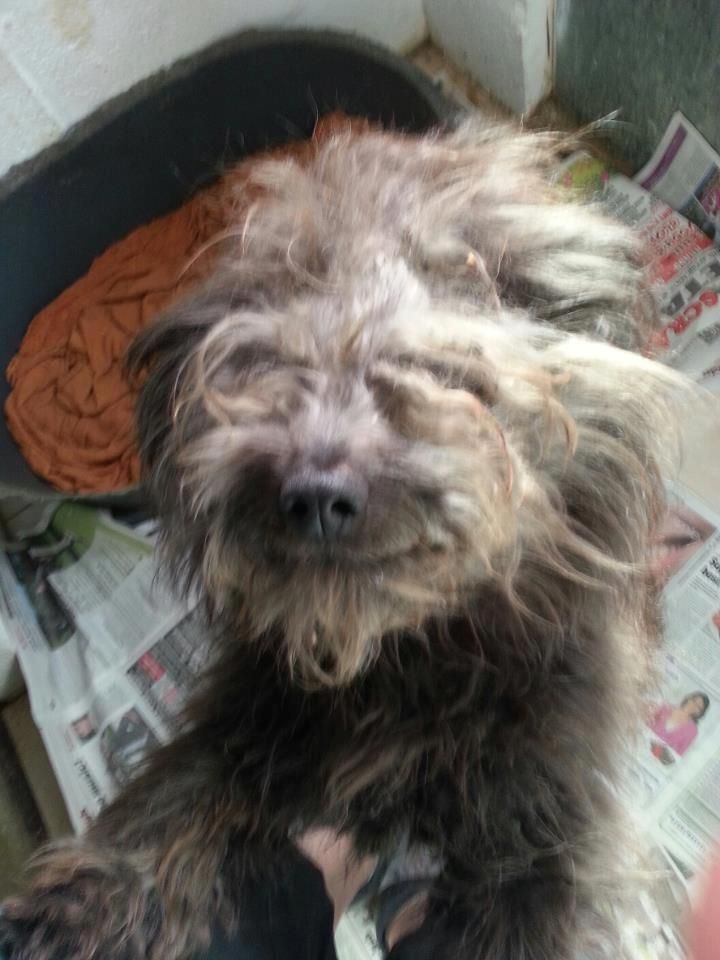 BRAMBLES
Bramble was picked up from the pound today and was transported to one of lovely fosters who has high experience in this kind of cruelty having had dogs in the same manor before. Brambles was so scared coming out of the kennels and hid away wanting to be safe. But during the course of the Journey a little stubby tail began to slowly wag. Brambles started to relax and it was a joy to see such a difference in just over an hour.
When Brambles arrived at foster. The foster found great big matted lumps of fur just about in every place you could think of, no ears no eyes and there was a problem down below, where was so matted was having problems gong
So although we had though about leaving for a few hours to let Brambles settle the foster knew in her heart that she could not let this baby suffer one more minute. The above photo shows the clipping around face and you can see Ears starting to form. While this was going on Brambles was so relieved she started giving kisses and looking into the fosters eyes as if to say thank you.
BRAMBLES
Well after the face was done the rest of the body just had to be done, the coat was so heavy and Brambles was having problems relieving him/her self. The photo above is about half way through.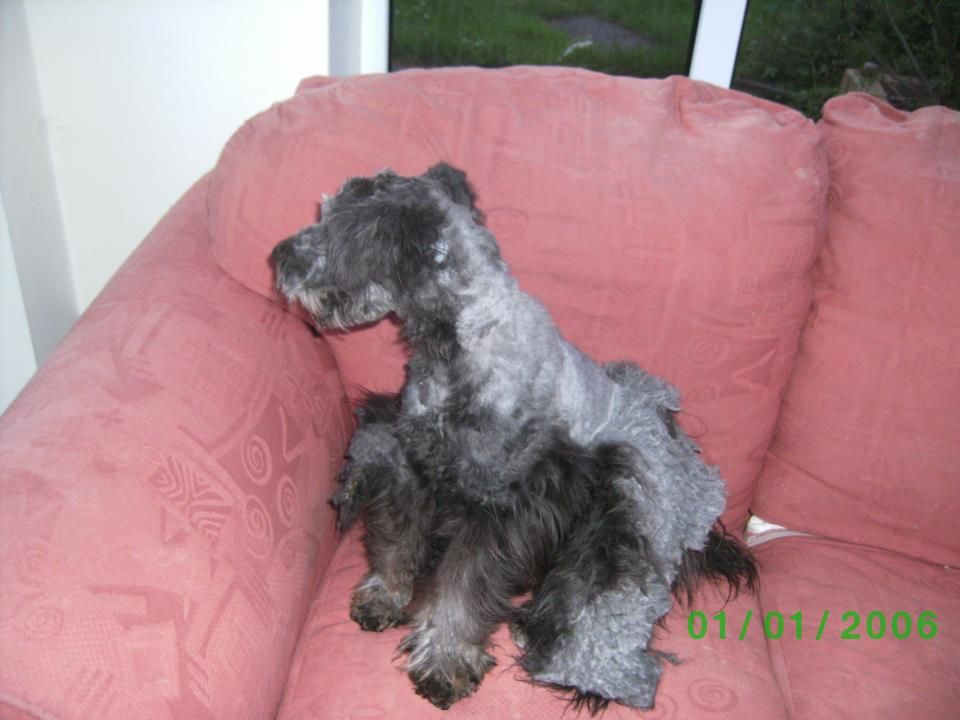 BRAMBLES
Well introducing the new Brambles and we can now tell you that Brambles is indeed a little girl and we think of only around 9 months old . Also she looks very much like a poodle and if not a cross with a poodle but of course there is still more work to be done. Tonight though was enough it has made her feel comfy and allowed her to sit and lay down with much more ease where she was having problems before. She is now able to go to the toilet, with out worrying and she really is the most adorable little girl. She is a little worried and scared of the other dogs, but we are certain this will not last for long.
Brambles owner dare not come and claim her but if they did we certainly know what we would do!!
Will bring more photos and updates as they come, but it is looking good for this little girl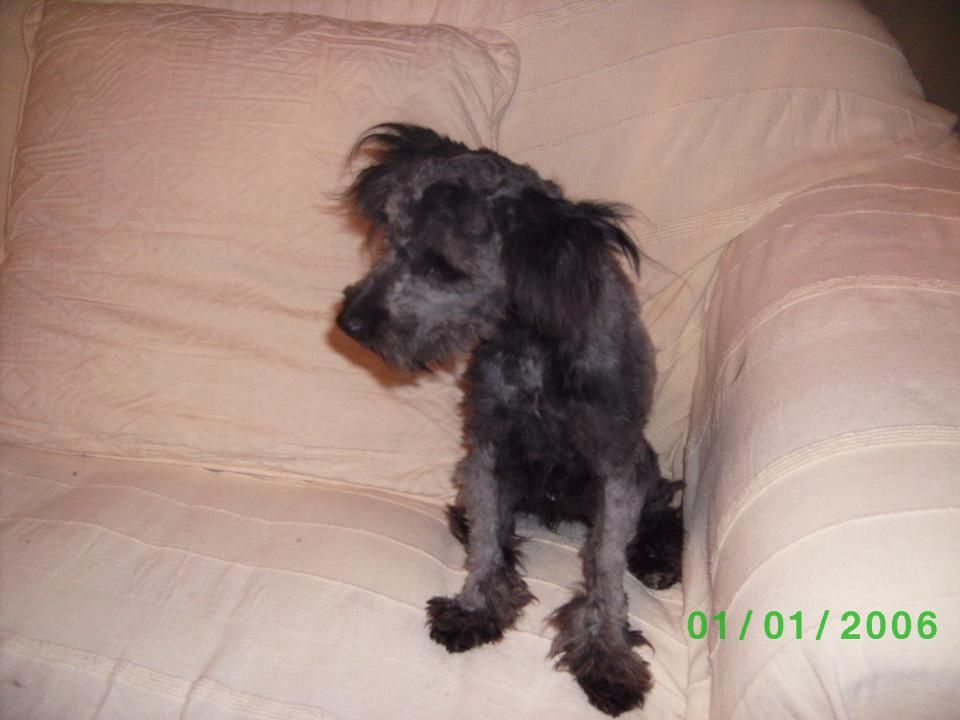 BRAMBLES
UPDATE
Brams is a 9 mth (read 9 week) puppy !! Her life has just started and oh it is so exciting !!!!! She is really needy!! Loves being carried about like you would a baby ans constanly is giving you kisses. She sleeps normally draped around my neck in bed. Loves to bark at nothing so I'm trying to stop that. She is obedient though and knows NO but has got the attention span of a gnat !! Even with food.She has a piece runs of to nose somewhere eles comes back has another piece. I have to keep reminding her its meal time !!! Def ( mths going on 9 weeks !!)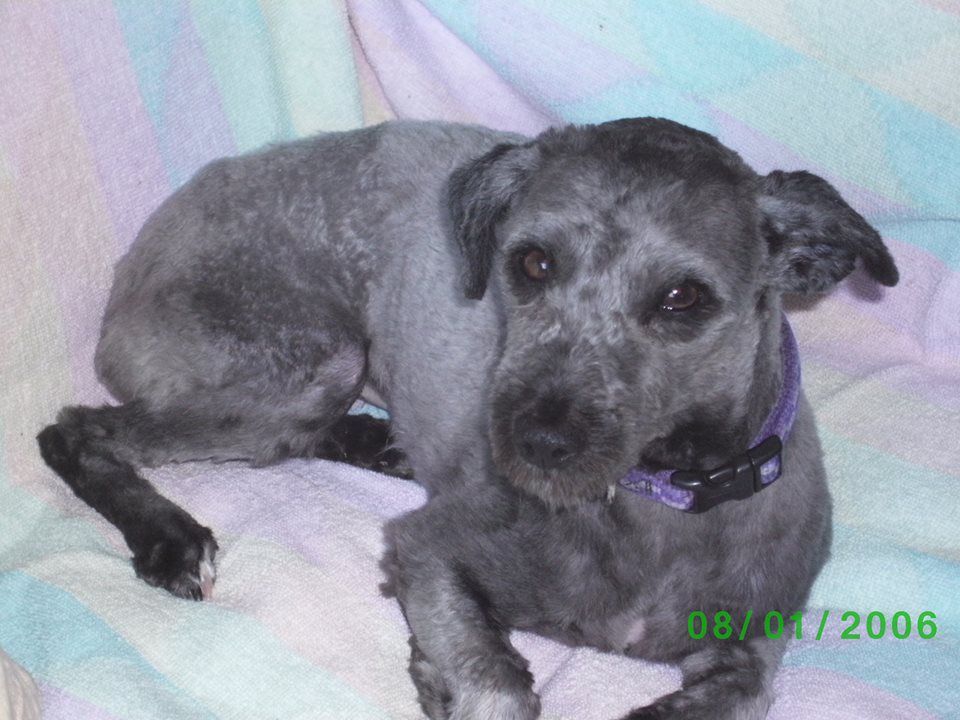 BRAMBLES
Well our little beautiful girls is such a pretty thing and has fur like silk. She loves to drape herself around your neck or come up for lots of cuddles. She also can make you laugh as her behaviour can be that of a small pup as she is finding out for the first time what real life is all about.She darts around looking here and there to find out what she can learn next, then runs back to make sure she has not missed on anything. Gone are the days when she looks so sad and just wants to hide although she does want to be close by and know you are not just that far out of reach. She gets on with all the dogs and she just fits right in. Our Beautiful Brams you are the best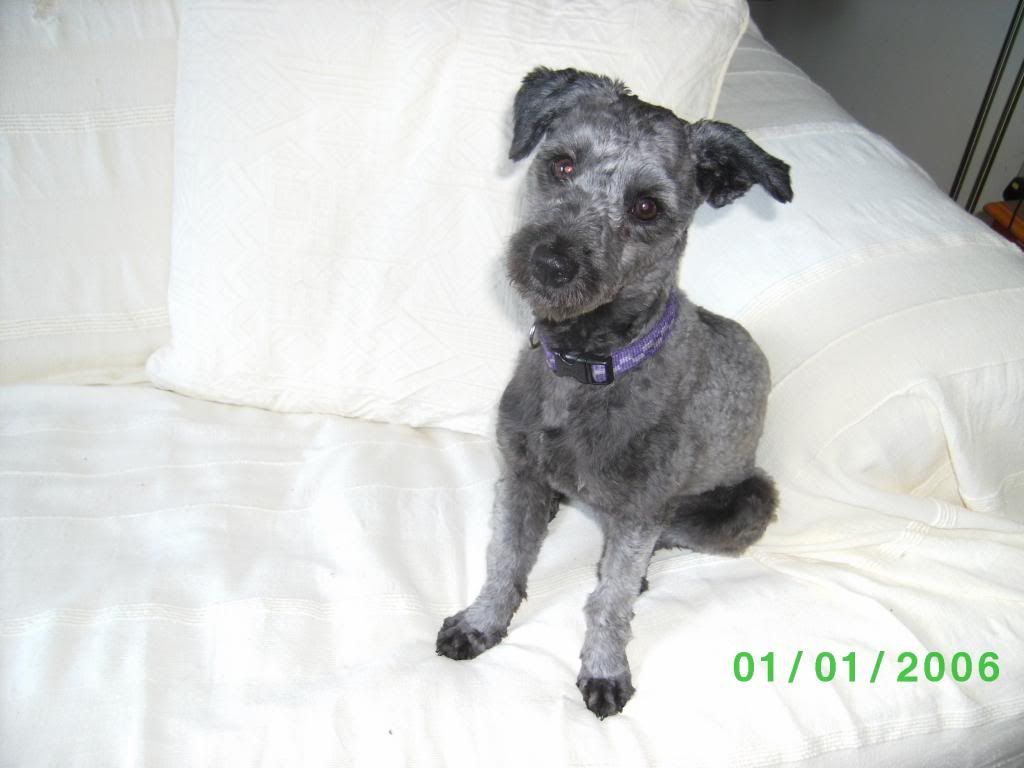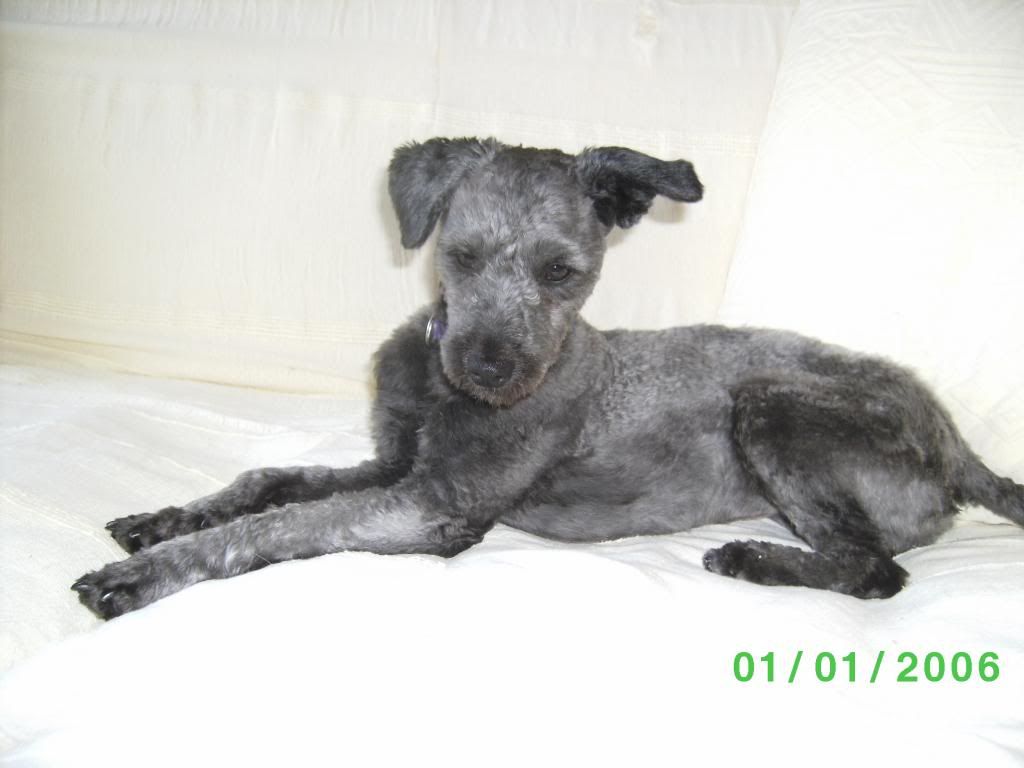 We all love our Brams so she needs to go to a special home where someone will love her as much as us. We would like her to live with another dog as she has come a long way but having another dog will only make her improve more.
Home check Meet and Greet in the Worcestershire area and adoption apply
you can contact us via our web site http://k9-lifesavers.co.uk/