By thedemonpigs
Contact/organisation details: TLDR
Does the animal have rescue back up?: Yes
Location: Wakefield but moving to Blackpool on 18th May
Type/Breed/Variety: Yorkie
Sex: Male
Age(s): 15 year
Name(s): Toby
Colours: Silver/White and Tan
Neutered: Yes
De-flea'ed: Yes
Wormed: Yes
Vaccinated: Yes
Reason for rehoming: Due to change in working hours
Temperament: Not keen on others dogs but loves humans
Medical problems: None
Has the animal been assessed?: In foster home
Transport available: We ask that prospective owners visit the dog in the foster home unless there are exceptional circumstances.
Other:
Please read Toby's details fully before deciding whether you are the right home for him.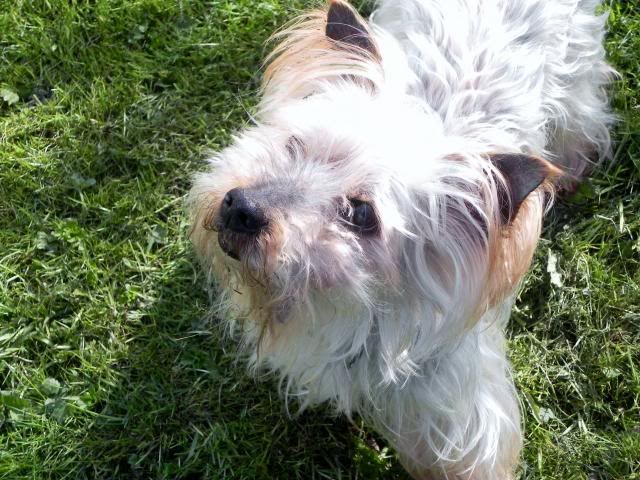 Toby is a senior gentleman at 15 years of age and has been with his owner since he was 10 weeks old. Sadly, due to changes in the owner's work contract, Toby is now being left for much longer periods than is desirable and his owner feels he would be happier if rehomed with someone at home most of the time.
Toby, despite his age, is an active and alert little fellow, who still enjoys his walks. He is not overly keen on other dogs, especially males, so we are looking for a home where he would be the only pampered pooch.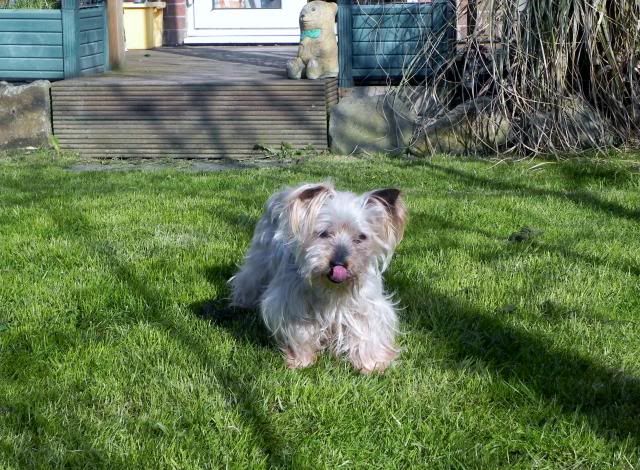 Toby lives with a cat and sharing his home with one would not be a problem. He is also nicely behaved around children, so whilst we would prefer a home without resident children, occasional young visitors would be welcomed.
Fully up to date with his vaccinations and neutered, Toby has no known health issues that we are aware of, although he may have a little sight and hearing loss due to his age, neither of these hinder his enjoyment of life. And whilst his teeth could perhaps do with a clean up it is felt that his age would be a risk for an anaesthetic, so a sensible biscuit based diet, with Dentastix and other dental related treats would be advised.
In Summary:
A home as an only dog
Cats are fine
Visiting dog sensible children only
Someone at home most of the time
This truly adorable little fellow would make an ideal companion for a retired single person or couple, with whom to enjoy the retirement years together.
Toby is being homed direct from his current home, to reduce the changes in his life, and a reduced adoption fee is in place for him. This will be discussed with applicants.
If you are interested in adopting Toby please complete our online adoption form here:
http://www.littledogrescue.co.uk/PreAdoption.html
and someone will give you a call as soon as possible.
You can read more about Toby here http://littledogforum.proboards.com/…ay&thread=1387