Contact/organisation details:
TLDR
Does the animal have rescue back up?: Yes
Location: Sheffield
Number of groups: 1
(repeat the following for each group)
Group: 1
Number of animals: 1
Type/Breed/Variety: Yorkie X
Sex: Male
Age(s): 12 months
Name(s): Marley
Colours: Black & Tan
Neutered: Yes
De-flea'ed: Yes
Wormed: Yes
Vaccinated: Yes
Reason for rehoming: Unclaimed stray
Temperament: Very good
Medical problems: Genetic Hip Deformity -see main post
Neutering - Where applicable, animals should be neutered unless for medical reasons. Can this be guaranteed?: Yes
Will the group be split (if applicable): N/A
Has the animal been assessed?: Yes
Transport available: Prospective adopters will be required to travel to meet Marley
Other:
Marley is believed to be from a backyard breeder situation, possibly dumped on the streets when it became difficult to sell him due to his 'quirky' appearance.
We think he's a sweetheart though, and who could resist that grin?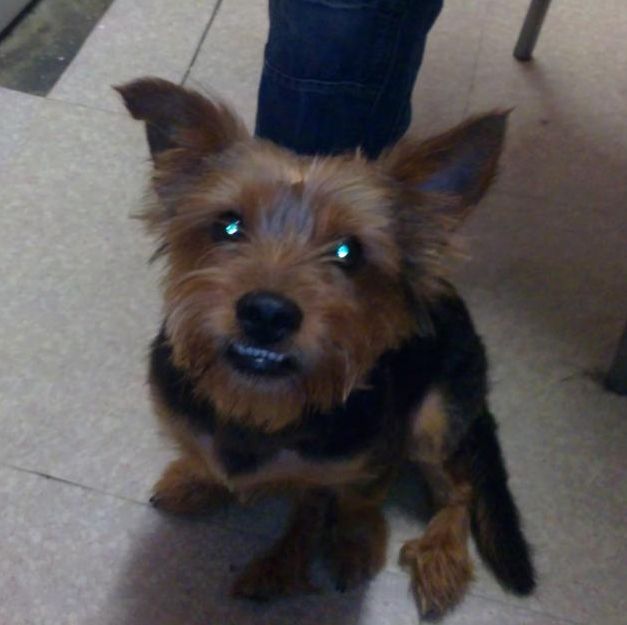 Marley is around 12 months of age, neutered, vaccinated and microchipped. He does have a medical issue which is explained below, so please read fully before considering submitting an application.
He is sharing the foster home with George, another male Yorkie, who is considerably smaller, and Marley clearly enjoys having doggy company, so we would prefer to home where there is another friendly and playful small dog.
Marley arrived in rescue in quite a state. He was matted and smelly, fearful, snappy and un-housetrained.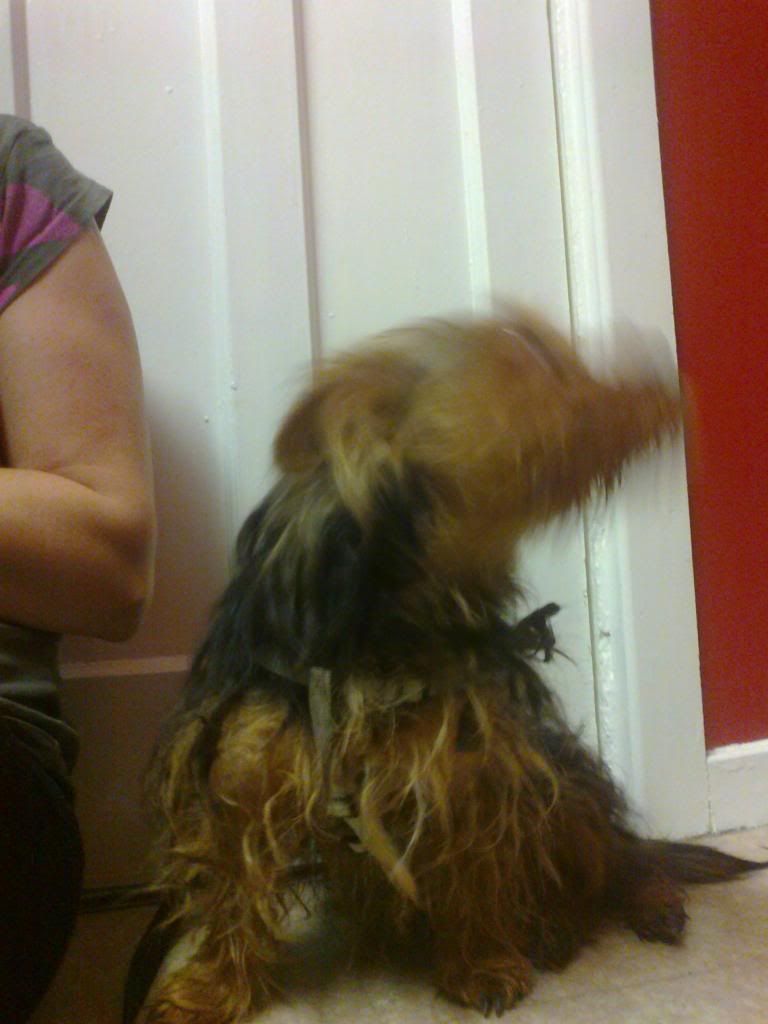 His foster family have done a fantastic job in turning him into the happy little chap who now greets everyone warmly, loves cuddles and whose house-training is 90% in place. He will still have an occasional accident at night, when over excited, or if the weather is atrocious and he doesn't want to go out, so this will need on-going positive reward based training in his new home.
Like many terriers Marley can be a little barky on lead when meeting other dogs but has never shown aggression. He walks reasonably well on lead, and has gained confidence by having another dog to walk with.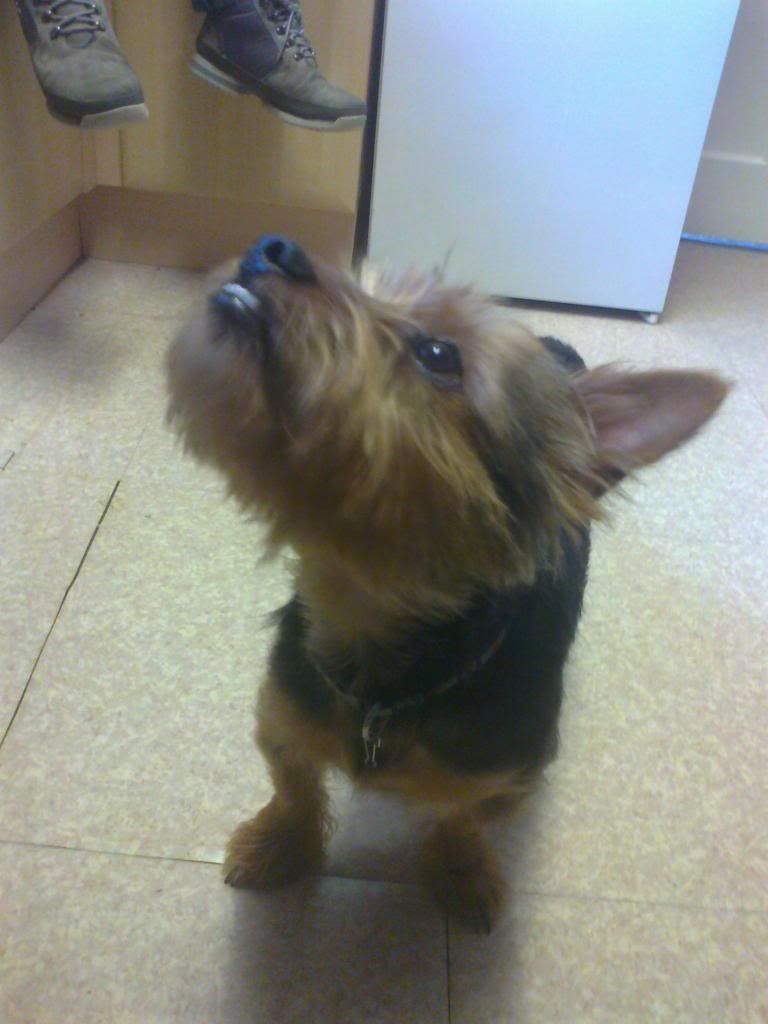 He has been living alongside a house rabbit showing no aggression, but is quite excited by this small furry, so we think a home without cats, or with a very dog savvy cat with a strong personality and owners willing to work with this would be best.
Marley is well behaved around children, but is an obsessive licker, and with his undershot jaw does sometimes unintentionally catch with his teeth, so we are looking for a home where children are aged 8 and over. His foster Mum has been working on calming down this trait, and he is beginning to understand that he will still get fuss, even when he doesn't lick for attention.
There are no issues of possession with food or treats, indeed Marley will happily eat from the same dish as his foster brother. He loves to play and is a bright boy who would benefit from a training programme to continue the work he has been doing on basic commands.
He is not a great traveller, becoming quite travel sick in a car, so we would like any prospective home to be in the North East to reduce the stress of travelling to a new home.
Marley can be left for short periods, but has previously had doggy company for this. We feel he may become less settled if an only dog, so would not consider a working home where there is not another resident dog, and provision for breaking the time he is left.
Marley's recall is good and he loves being groomed.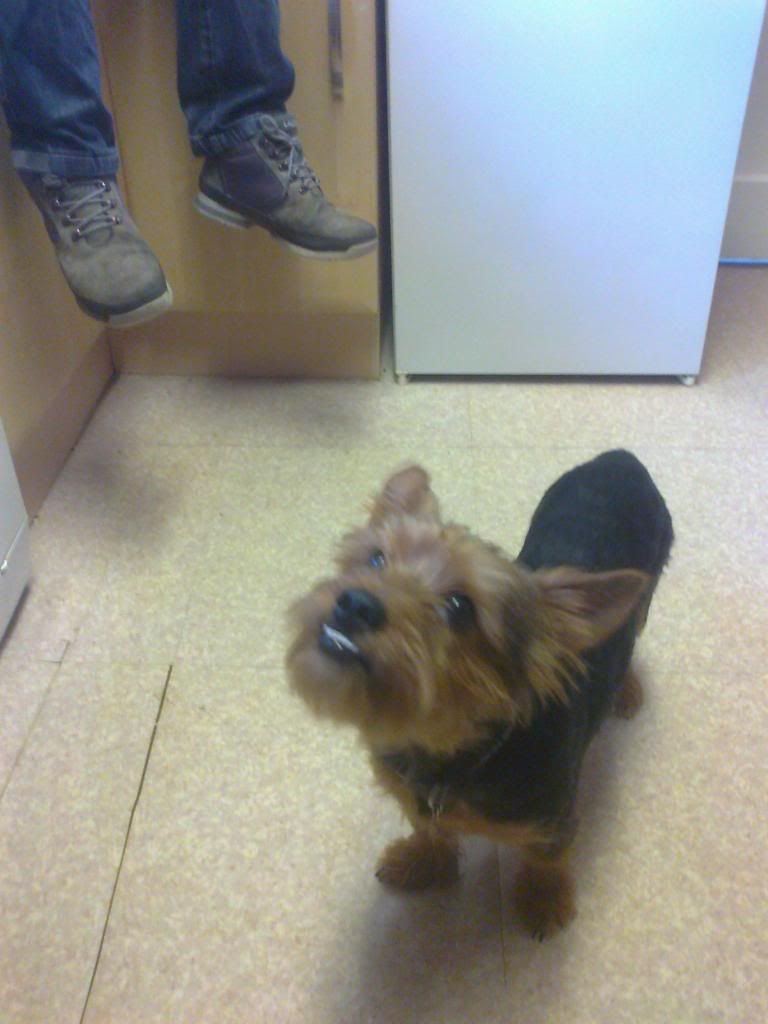 Medical Information:
As a result of poor breeding, Marley was born with a genetic defect in his right hip. This has been fullyinvestigated and xrays are available for a prospective new owner's vet to view. The head of the femur is deformed, and there is no surgical intervention to correct this.
He is an active and playful chap, enjoying his walks and running, and at this time is not in any pain. He will need a regular and consistent exercise programme, not overdoing it with a long walk one day and nothing the next as this will create stiffness.
Supplements such as glucosamine, fish oils and other alternatives would be beneficial to reduce the possible arthritis he may suffer from.
With sensible management Marley is unlikely to need veterinary input until later life when age related stiffness may require pain relief. We are happy to discuss this with a prospective home to ensure you have all the information required.
Please do not be deterred by this issue...Marley certainly isn't!
And when you compare his condition on arrival to now, we are sure you will see why he's such a special boy who is now loving life and living it to the full, who deserves the very best forever home.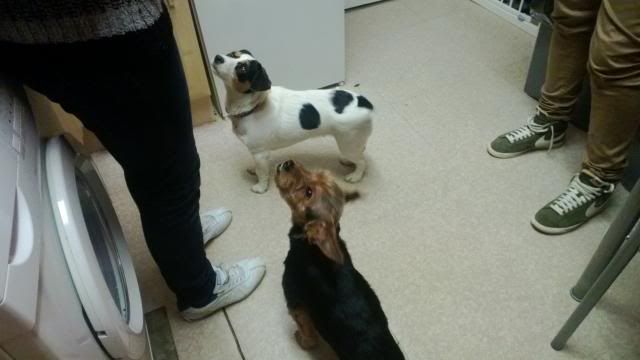 If you are interested in adopting Marley please complete our online adoption form here:
http://www.littledogrescue.co.uk/PreAdoption.html
and someone will give you a call as soon as possible.