Contact/organisation details: Scritches Rat and Rodent Rescue
Does the animal have rescue back up?: Yes
Location: Southampton
Number of groups: 1
Group: 1
Number of animals: 2
Type/Breed/Variety: Chinchilla
Sex: f
Age(s): 4 years and 2 years
Name(s): Kitty and Kassy
Colours: Beige
Neutered: No
Reason for rehoming: We offered space for these girls from another rescue who needed room.
Temperament: Friendly
Medical problems: none
Neutering - Where applicable, animals should be neutered unless for medical reasons. Can this be guaranteed?: No, we only neuter male chinchillas as a matter of course and females for behavioural or medical reasons.
Will the group be split (if applicable): no
Has the animal been assessed?: yes
Transport available: locally yes, further afield please ask
Other: These girls would suit a beginner home.
Kitty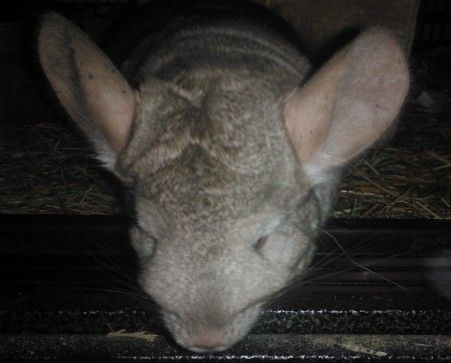 Kassy