Contact/organisation details: Scritches Rat and Rodent Rescue
Does the animal have rescue back up?: Yes
Location: Southampton
Number of groups: 1
Group: 1
Number of animals: 2
Type/Breed/Variety: Fancy rat
Sex: m
Age(s): 18 months
Name(s): Vanilla and Fudge
Colours: Champagne self and hooded
Neutered: No
Reason for rehoming: Their owner died and his elderly mother could not care for them.
Temperament: Friendly, although we think that Fudge is blind. Fudge is a little shyer then Vanilla
Medical problems: Aside from blindness, no.
Neutering - Where applicable, animals should be neutered unless for medical reasons. Can this be guaranteed?: No, we only neuter rats for behavioural or medical reasons
Will the group be split (if applicable): no
Has the animal been assessed?: yes
Transport available: locally yes, further afield please ask.
Other: These boys are lovely and really deserve a retirement home.
Vanilla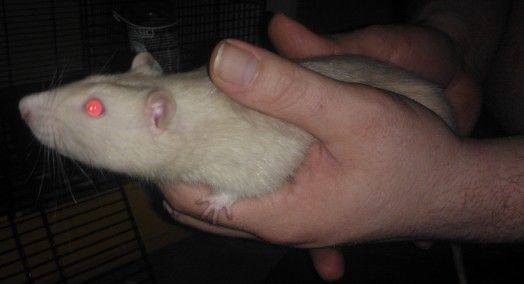 Fudge