Contact/organisation details: Mickelmarsh Mouse House, Bristol
http://mickelmarshmouse.piczo.com
mickelmarsh-mice(at)hotmail(dot)co(dot)uk
Does the animal have rescue back up?: Yes
Location: BS7, Bristol, Avon
Number of groups: 1
Number of animals: 5
Type/Breed/Variety: Rat
Sex: Female
Age(s): Born March 2012
Name(s):
Colours: All Agouti with white patches underneath. The patches on their stomachs are all different.
Neutered: No
Reason for rehoming: Accidental litter.
Temperament: All very energetic and inquisitive girls. A bit flighty but friendly.
Medical problems: None apparent.
Neutering - Where applicable, animals should be neutered unless for medical reasons. Can this be guaranteed?: Rats are spay if deemed medically necessary.
Will the group be split (if applicable): Yes. Can go as a pair and a trio or as two pairs and a lone girl, provided there are other rats for company.
Has the animal been assessed?: These girls would best suit a more experienced owner. We don't recommend that they live in a home with young children.
Transport available: Occasional transport to Southampton. Will do our best to arrange transport to elsewhere for the right home.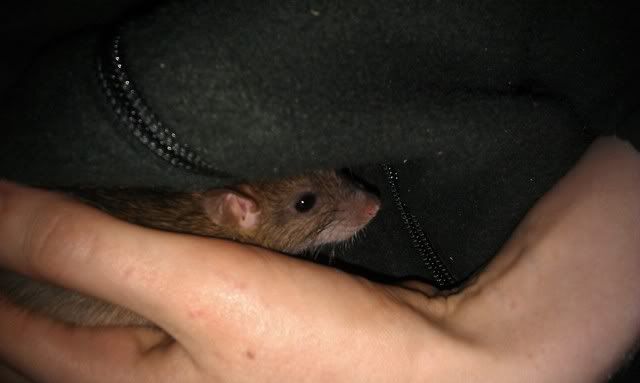 More recent photos to follow.