Contact/organisation details:
www.friendsoftheanimalsrct.org.uk
Does the animal have rescue back up?: Yes
Location: Essex but we home across UK
Type/Breed/Variety: Shih Tzu
Sex: Male
Age(s): Approx 8 months old
Name(s): Alby
Colours: White and Tan/brown
Neutered: Yes
De-flea'ed: Yes
Wormed: Yes
Vaccinated: Yes
Reason for rehoming: Found as stray :(
Temperament: Very affectionate!
Medical problems: Did have sores when he came in from neglect but now healing well :)
Neutering - Where applicable, animals should be neutered unless for medical reasons. Can this be guaranteed?: Yes
Has the animal been assessed?: Good with dogs, confident cats and children over 12
Transport available:
Other:
Meet Alby. A gorgeous 8 month old Shih Tzu who was found as a stray in a terrible state. He had a very matted coat, infected rashes and so clearly had not has the TLC he deserves.
As you can see he has now had a visit to the groomer as well as the vets and is healing up well.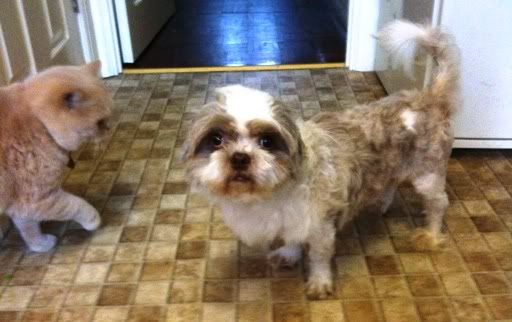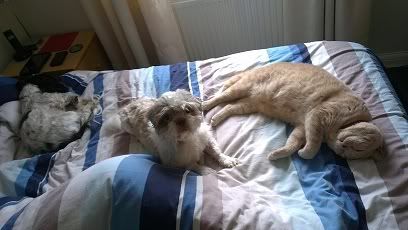 Alby is a lovely boy that needs a home that understands that it is unlikely he has previously been shown how to behave in many home and outdoor situations. Alby needs a home that is willing to commit time and patience to giving him the training he needs to blossom into a wonderful companion.
Alby is a very sweet boy who is on foster in Colchester, Essex with another dog and a confident cat.
Initially Alby barked at the resident dog but he has now calmed down. He is toy and food protective, both with dogs and people and so his fosterers are working with him on the "leave it" command, which is coming on very well. With this in mind we would not recommend him to a home with young children.
Alby did try and chase the cat at first but he was soon put in his place and now he leaves the cat alone. Alby can live with confident cats only so please do not apply for Alby if your cat isn't a confident cat that will put Alby in his place as he will chase cats in the home and outside if allowed.
He recently went on a visit to the home of a relative of his fosterer's where he had a great time playing with her dogs and trotting around after the chickens until he got bored!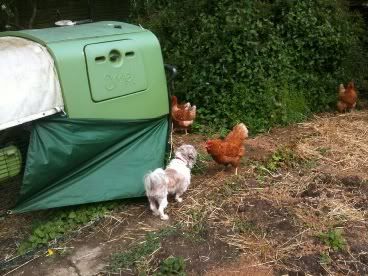 Alby is very good at walking on a harness and lead and will walk to heel. On a long line he will come when called but he has not yet been let off lead.
On walks he does bark and lunge at other dogs but this is improving with further socialisation.
He needs extensive toilet training. He has two walks a day and is regularly taken into the garden. He is making good improvements but house training is still a work in progress.
Alby is a lovely happy boy who is very affectionate. He loves his cuddles and to lay on your lap to be brushed all over. He is happy to cuddle up in the evening if he has had his walks and food. During the night he likes to sleep on the floor next to the bed but every now and then, he jumps on the bed for a snuggle making little squeaky noises as if he needs reassuring that people are still there.
Alby's new home will be an active home with older children if any. He needs new owners that will be around the majority of the time and be happy to work with him to overcome the issues he has. We wish we could have known the history that gave him these issues, but unfortunately we can only guess.
If given the time, patience and consistency, we know this beautiful boy will overcome these problems and blossom into a truly wonderful pet.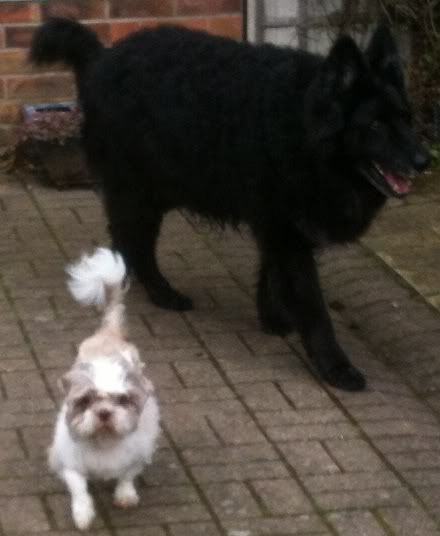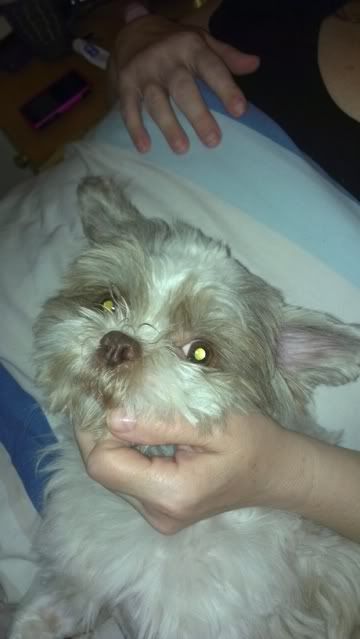 Alby has been castrated, micro chipped and vaccinated. Currently on foster in Essex but we home across the UK.
If you're interested in adopting Alby, please read our adoption guidelines and procedure;
http://friendsoftheanimalsrct.org.uk...radoption.html
Before completing a pre-adoption form;
http://friendsoftheanimalsrct.org.uk/dogadopt.html
If you have any questions then please do ask